» Our Partners
» Welcome to R1 Messagenet

Welcome to R1 MessageNet.com - a forum dedicated to Yamaha YZF-R1 motorcycles. We have many features on this website to make your experience here more enjoyable. The first step would be to REGISTER for free so you can take advantage of all the features we have to offer.


Pepper-Spraying Texas Cop Update
Aug 24, 2016 - 12:44 PM - by Motorcycle.com




Quote:

A firestorm erupted last March when a video surfaced that showed a Texas police officer pepper spraying a group of motorcyclists riding past his patrol car. Motorcyclists who watched the video (now with more than three million views) were angered at the apparent assault on riders. The cop, William Figueroa, claimed he needed to spray the riders because they wouldn't vacate the lane

... [Read More]
0 Replies | 8 Views
Five Ways to Keep Your Motorcycle from Being Stolen
Aug 16, 2016 - 3:54 PM - by Motorcycle.com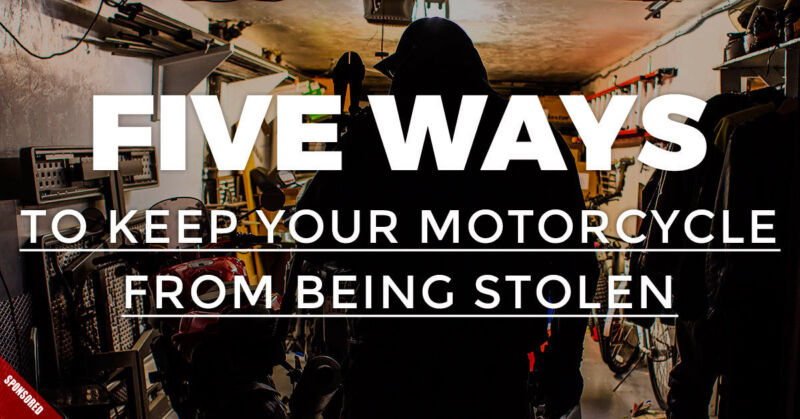 Quote:

If you own a motorcycle, you are a target for motorcycle theft—and it doesn't matter how fancy or filthy it is. Obviously, big-buck cruisers like Harley-Davidsons and tricked-out $15,000 sportbikes are tasty treats for thieves, but vehicle theft is sometimes a crime of opportunity, so here's five ways to keep your bike safe, no matter what it is.

Motorcycle thieves, although usually not great at career planning, are very clever, practiced and good at

... [Read More]
0 Replies | 26 Views
Top 10 Best Things About Riding To Laguna Seca
Jul 20, 2016 - 11:58 AM - by Motorcycle.com




Quote:

This is merely my subjective list of 10 good things, but there are really no bad things about riding those few hundred miles from MO's SoCal headquarters to the Monterey peninsula; blasting over a few mountain ranges, making time up the spine, toasting the coast. Mother Nature pulled out all the stops in the scenery department, the weather's perfect, we wangled six great bikes

... [Read More]
0 Replies | 79 Views
» Stats
Members: 8,260
Threads: 18,257
Posts: 23,708
Top Poster: jeusdroid27 (15,063)

Welcome to our newest member, Donaldh3
» Motorcycle.com Latest News
2011 Husaberg FX450 Review
Husaberg attacks the multi-purpose off-road racing market with an effective but unusual enduro/motocross hybrid.
2011 Travertson V-REX 2 Preview
Riding a Travertson V-REX will inflate even the most fragile of egos. Its futuristic design and swingarm front suspension draws attention like nothing else we've ever ridden. It looks like a prop from a sci-fi movie come to life.
Dainese D-Air Race Suit Announced for Production
After 10 years of research and development, and as announced early this month at the EICMA show in Milan, Dainese's D-Air race airbag suit system is being released for sale to track day riders and racers in Europe.
Lee Parks' Total Control Advanced Riding Clinic Review
Depending on your current level of riding proficiency, Lee Parks' Advanced Riding Clinic stands to at least help you enjoy your motorcycle more, and very possibly could improve you as a human being and even save your life.
2011 Bagger Cruiser Shootout
Baggers are big business these days. We take three of the most prominent players and place them in a bagger blowout brawl!
» Online Users: 37
0 members and 37 guests
No Members online
Most users ever online was 1,011, 04-30-2015 at 03:25 PM.